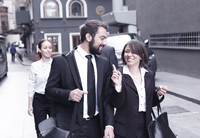 How can we serve you?
Are you and your employees looking for accommodation for a shorter or longer period?
Every company has its everyday life and reality. Contact us and we will discuss how we can customize a solution for you and your company. We believe in strong and reciprocal business relationships where the customer should always be able to influence the agreement so that it fits into the business being conducted.